Notice: Drug-Related or Violent Criminal Activity Policy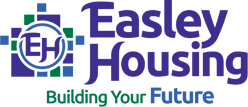 Phone: 864.855.0629 | Fax: 864.855.0864
101 Wallace Drive, Easley, SC 29640
EasleyHousing.org


---
Please read the following info before completing this form.
Department of Housing and Urban Development (HUD) regulations for the Public Housing Program permits the Housing Authority to deny or terminate assistance to Applicants and Participants in these Programs if any member of the Applicant's and Participant's family (including the Applicant and Participant) engages in a drug-related criminal activity or in violent criminal activity.
Drug-Related Criminal Activity - Means the felonious manufacture, sell, or distribution of a controlled substance defined in Section 102 of the Controlled Substances Act (32 U.S.C.802), and/or felonious use or possession must have occurred within one year before the date that the Housing Authority's decision to deny or terminate assistance. Drug-related criminal activity does not include the use or possession if the family member can demonstrate that he or she has an addiction to a controlled substance, has a record of such impairment; or is regarded as having such impairment; and has recovered from such addiction and does not currently use or possess substances.
Violent Criminal Activity - Means any felonious criminal activity that has as one of its elements the use, attempted use, or threatened use of physical force against the person or property of another.
Felonious - Means that the criminal activity is classified as a felony under Federal, State, or Local Law.
If the Housing Authority denies an Applicant admission to participate the Housing Authority will give said Applicant the opportunity to contest the Housing Authority's decision in accordance with the Informal Review and Hearing Procedures for Applicants. Factual determinations relating to individual circumstance shall be based on a correspondence of the evidence presented during the Informal Review or Hearing. Participants, who engage in conduct that involves any criminal activity that threatens the health, safety, or right to peaceful enjoyment of the premises of other residents or employees or agents of EHA or any drug-related criminal activity in or near any EHA premises, or anywhere else, will be terminated without a right to a grievance hearing.
I/ We Have Read This Notice, Understand Its Contents, And Acknowledge Receipt Of A Copy Of The Notice.