Non-Citizen (Section 214 Requirements) Notice and Citizenship Declaration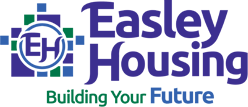 Phone: 864.855.0629 | Fax: 864.855.0864
101 Wallace Drive, Easley, SC 29640
EasleyHousing.org


---
Notice to Applicants Applying for and Tenants Currently Receiving Section 214 Housing Assistance
The Law. Section 214 of the Housing and Community Development Act of 1980, as amended, prohibits the Secretary of the Department of Housing and Urban Development (HUD) from making financial assistance available to persons who are other than United States citizens, nationals, or certain categories of eligible noncitizens either applying to or residing in specified 214 covered programs. Section 214 is implemented by a final "Noncitizen Rule" entitled, Restrictions on Assistance to Noncitizens, which was published in the Federal Register, on Monday, March 20, 1995 (60 FR 14816-4861).
When The Law Became Effective. The Noncitizen Rule became effective on June 19, 1995. Until the final rule took effect, the Housing Authority (HA) was prohibited from taking any action based on the citizenship or eligible immigration status of applicants and tenants.
What The Law Means To You. The receipt of financial housing assistance is contingent upon you and your family submitting evidence of either 1) citizenship, or 2) eligible immigration status.
Type of Programs This Law Applies To. The Noncitizen Rule applies to the following HUD-assisted housing programs:
Section 8 Housing Choice Voucher Program
Section 8 Moderate Rehabilitation Program
Public and Indian Housing Programs
What Persons Are Covered By This Law? Section 214 applies to all applicants who apply for housing assistance, applicants who are already on a waiting list for housing assistance, and tenants who are already receiving housing assistance under a covered program. Section 214 covers: 1) Citizens, and 2) Noncitizens who have eligible immigration status.
What Evidence Will Be Required? Each family member, regardless of age, is required to submit the following evidence:
For Citizens or nationals: A signed declaration of U.S. citizenship (whether by birth or naturalization).
For Noncitizens who are 62 years of age or older and receiving housing assistance on June 19, 1995: A signed declaration of eligible immigration status and proof of age.
For All Other Noncitizens: The evidence consists of: 1) A signed declaration of eligible immigration status; 2) The Immigration and Naturalization Service (INS) documents listed below; 3) A signed verification consent form.
For All Other Noncitizens, What Immigration Status is Eligible? Under the Noncitizens Rule, a noncitizen would have eligible immigration status under any one of the following six categories, which are determined by the INS pursuant to the immigration and Nationality Act (INA):
Immigration Status Under §101(a)(15) or 101(a)(20) of INA. A noncitizen lawfully admitted for permanent residence, as defined by §101(a)(20) of the INA, as an immigrant, as defined by §101(a)(15) of the INA (8 U.S.C. 1101(a)(20) and 1101(a)(15)), respectively [immigrant status]. This category includes a noncitizen admitted under §§210 or 210A of the INA (8 U.S.C. 1160 or 1161), [special agricultural worker status], who has been granted lawful temporary resident status.
Permanent Residence Under §249 of INA. A noncitizen who entered the U.S. before January 1, 1972, or such later date as enacted by law, and has continuously maintained residence in the U.S. since then, and who is not ineligible for citizenship, but who is deemed to be lawfully admitted for permanent residence as a result of an exercise of discretion by the Attorney General under §249 of the INA (8 U.S.C. 1259) [amnesty granted under INA 249].
Refugee, Asylum, or Conditional Entry Status Under §§207, 208, or 203 of INA. A noncitizen who is lawfully present in the U.S. pursuant to an admission under §207 of the INA (*U.S.C. 1157) [refugee status]; pursuant to the granting of asylum (which has not been terminated) under §208 of the INA (8 U.S.C. 1158) [asylum status]; or as a result of being granted conditional entry under §203(a)(7) of the INA (U.S.C. 1153(a)(7) before April 1, 1980, because of persecution or fear of persecution on account of race, religion or political opinion or because of being uprooted by catastrophic national calamity [conditional entry status].