09/21/2021
Mr. John Dale Willis 1961-2021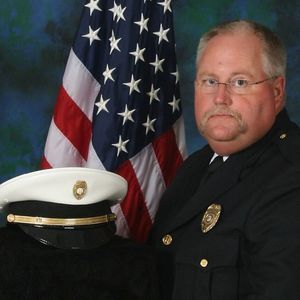 With deepest sympathy Easley Housing Authority staff & Board of Commissioners announce the death of Mr. John Dale Willis. Mr. Willis passed away Friday, September 17th, 2021.
Mr. Willis served as a Commissioner on the EHA Board of Commissioners from January 2020 until September 2021.
Born in Pickens County, the son of the late John Paul Willis and the late Sarah Margaret Evatt Willis, Mr. Willis was a 1979 graduate of Easley High School and held two Associate degrees.
Mr. Willis served as a Firefighter for thirty-four years and retired from the Easley Fire Department as a Captain, with twenty-two years of service. He was a member of Fairview United Methodist Church.
Mr. Willis was well loved by all due to his smile, stories, humor and willingness to help everyone. He loved the outdoors and hunting, but his greatest love was for his family and friends. He will be missed dearly by all who knew and loved him.
Surviving, in addition to Sharon Phillips, his wife of thirty-five years, are his son, Jonathan Willis (Marina Powell) of Beaufort; his daughter, Emily Willis of Easley; his three sisters, Ann Bolding (Ray), Doris Herron, and Mary Medlin (Micky), all of Easley; Heather Hennesse (Jeff) of Easley; and his mother-in-law, Mary Phillips of Easley.
Funeral services will be 3:00 PM Wednesday, September 22, 2021 in the chapel of Robinson Funeral Home-Downtown. Burial will follow in Hillcrest Memorial Park.
The staff members of the Easley Fire Department and their spouses will serve as Escorts of Honor.
The family will receive friends from 12:30 PM until 2:45 PM Wednesday at the funeral home, prior to the service.
Memorials may be made to the Pickens County Meals on Wheels, 349 Edgemont Avenue, Liberty, SC 29657; or to the Fairview United Methodist Scholarship Fund, 200 East Church Road, Easley, SC 29642.