Curfew Policy for Residents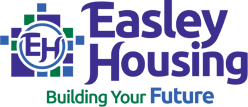 Phone: 864.855.0629 | Fax: 864.855.0864
101 Wallace Drive, Easley, SC 29640
EasleyHousing.org


---
Board of Commissioners Resolution #98-13
10 pm Curfew - Monday - Sunday
ALL residents of Westgate Apartments & any visitors/guests must be inside their unit.
This 10 pm (daily) Curfew will assist in controlling crime & drug related activities in the Westgate Community.
The Easley Police Department will enforce this Curfew to the fullest extent of the law.
Appropriate action will be taken by Easley Housing Authority for any disturbances.
See One Strike - You Are Out/Eviction Notice form